Business Structuring
Business structuring and business law includes those aspects and issues that affect businesses; including, but not limited to, business formation, taxation, business dispute resolution, corporate laws, sales or transfers of businesses.
Business structuring and formation is typically the first, and most common, time that business owners consult business law attorneys. It is important, before starting the actual business, to compare the different possible legal business structures available and decide on the best for your business.
Three of the most commonly used business structures include sole proprietorship, partnership, and corporation.
Sole Proprietorship
The sole proprietorship is the oldest, most common, and simplest form of business organization. A sole proprietorship is a business owned and managed by one person; inseparable from the business. Taxes on a sole proprietorship are determined at the personal income tax rate of the owner and the business does not pay taxes separately from the owner. A sole proprietorship is an easy and adequate structure for an individual starting a business that will remain small and does not have great exposure to liability.
Partnership
Partnership is a business association of two or more persons. These "persons" can include individuals, groups of individuals, companies, and corporations. Because of these options, partnerships can vary greatly in organization and complexity. Each partner shares directly in the organization's profits, or lack thereof, and shares control of the business operation.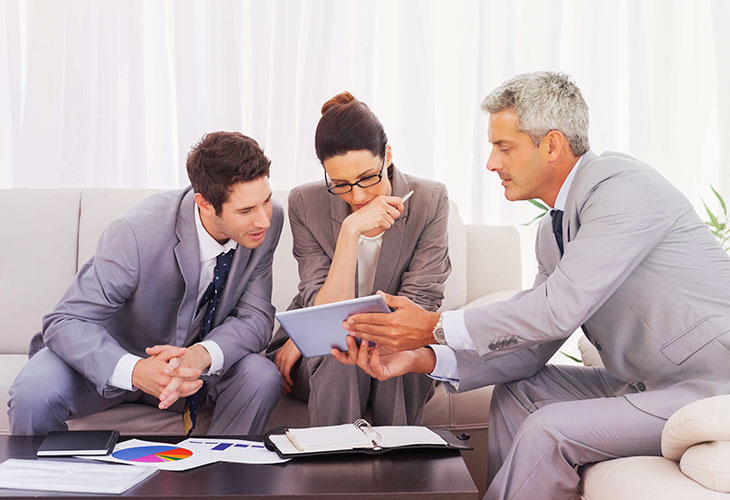 Corporation
A corporation is a separate legal business entity. It is owned by an individual or group of individuals. A corporation separate rights and responsibilities and are liable to the processes of law just like individuals are. The characteristics of a corporation are the limited liability of shareholders, management being delegated to a board of directors, ownership by shareholders, transferable shares, and a separate legal identity.
Aside from setting up business structure, business law attorneys may also find themselves…
Helping to negotiate, draft, and review business contracts
Helping with business start-up and incorporation filings
Addressing business termination or transfer issues
Helping a company shift or change organizational structure
Handling business disputes
Conflicts involving the sale and purchase of stocks and other securities
Taking care of issues with business property
Compliance with business regulation and laws
Improper use of protected business information, such as copyrighted and trademarked materials
Business attorneys represent a variety of clients; including, but not limited to, business owners, employees, insurance agencies, and other parties.
The team at Beyer, Pongratz and Rosen are here to help you make sense of business structuring and business laws, to help your company start and stay legally sound, and to help you through any disputes along the way. We will continuously work with your best interests in mind. Request a Consultation or contact us, directly, at 916-369-9750. We look forward to helping you get started.