Independent Contractor Status
Do you have a long-term care plan? Are you even sure what long-term care is? If you answered no to either of these questions, then you are not alone. A vast majority of people have not considered their long-term care plan let along gone the extra step to creating one. For your long-term security, this should change.
First, what is long-term care?
Long term care includes your wishes for a wide range of medical and support services if you…
develop a degenerative condition (i.e. after a stroke or if you develop Parkinson's)
have a prolonged illness (i.e. cancer)
are involved in an accident (i.e. motorcycle crash or fall off a ladder)
develop a cognitive disorder (i.e. Alzheimer's)
Think of long-term care as a map for how you would like to be taken care of; daily custodial care as opposed to medical directives. This care includes how you would like assistance living each day; getting out of bed, walking to the bathroom, using the toilet, getting dressed, eating, and more.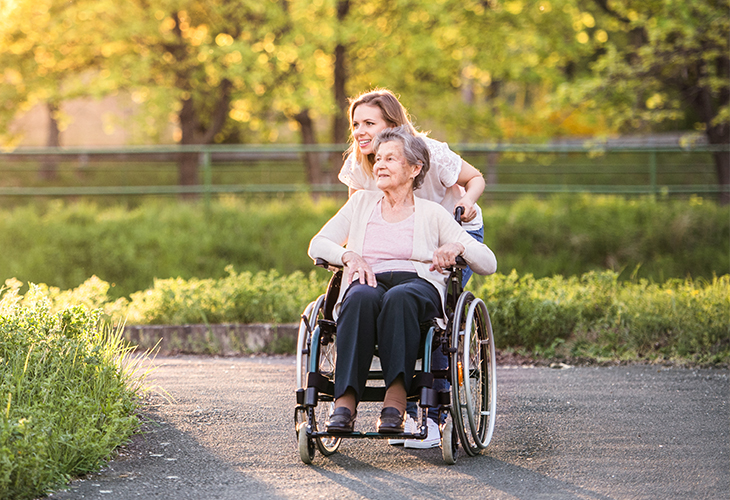 What is a long-term care plan?
This is when you document your long term care needs. This should be a written document, typically created by an estate planning attorney, that itemizes and details how you would like your long-term care needs handled and how they will be paid for.
Who needs a long-term care plan?
Ideally, everyone would have a long-term plan. You just never know when an accident may happen, or your health may change. That said, there are several factors that can place you in a higher risk category. Make sure you have a plan in place if you are…
Older – The risk generally increases as people get older
Female – Women tend to be a at higher risk for long-term care primarily because they tend to live longer
Single – Single people are more likely than married people to need care from a paid provider
Sedentary – Lack of habits can increase a person's risk
Predisposed – Health and family history of certain diseases and conditions can affect risk
It is hard to consider a long-term care plan when you are young and healthy, but simple steps can make all the difference. We can help you anticipate the long-term care questions you should be asking and set up a plan that will take care of your daily needs if tragedy should happen. Keep you moving forward as comfortably as possible. We can help to make sure that all your estate plan essentials are covered and that all of the all legal requirements are met.